Course details
【Girls' Generation · For everyday use ◎】 120 minutes Drinking ♪ [Plastic dish 9 items] Casual course 4000 yen ⇒ 3500 yen !!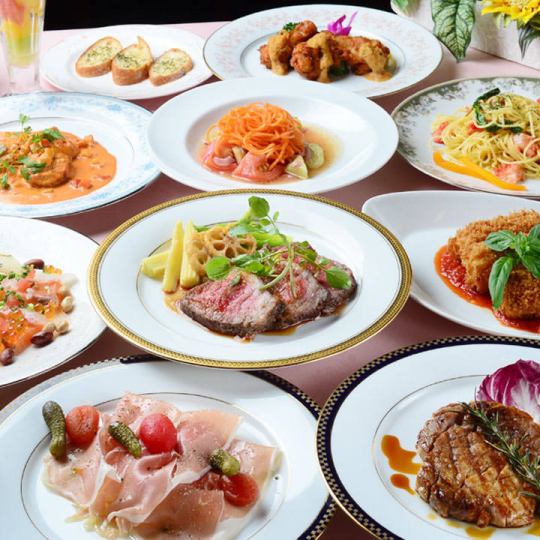 By using a coupon3500 yen
tax included
All-you-can-drink available

120 minutes with all you can drink!
Available days for reservation

Monday - Sunday - Public holidays - Holidays
The chef prepares with the recommendation of the day ♪ course that incorporates seasonal taste perfectly for various banquets ☆ Uses luxurious ingredients with a content that is also very satisfying! Happy feelings eating Lupine's cooking Please ♪ ♪ book early!
Course menu
· Tailoring small salad and smoked duck salad
· Camembert cheese curd with smoked salmon
·French fries
· Deep-fried chicken with mild grated Ponzu
· Seasonal fish shellfish frit
· Today's recommended pasta
· Scallop Belmont steamed oolora sauce
· Cow steak rice Asan sauce
· Today's dessert (It can be made into petit parfait with plus 200 yen)
※ The dishes are a different style of dish!
* Depending on the purchase situation, contents may be changed partially.
※ Lunch party is also accepted ♪
All-you-can-drink menu
·type
· 3 kinds of wine · 10 cocktails · beer · soft drink etc. (Shochu · Japanese sake is also negotiable)
Coupons that can be used with this course
2018/12/03 update